LIVE FOOD DINNER 2011
February 18, 2011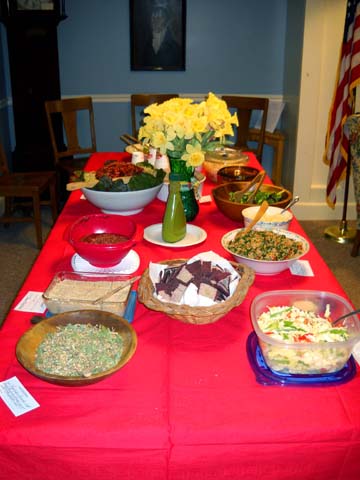 The table is filling up with fabulous, live eats...
salads, soups, pates, crackers, granola,
salad dressings, desserts, and more!
Happy eaters are helping themselves to the
LIVE feast! In the foreground is our
speaker, Jim Merkel. Jim made a
splendid presentation about the
goings-on at New Forest Institute.
Thank you, Jim!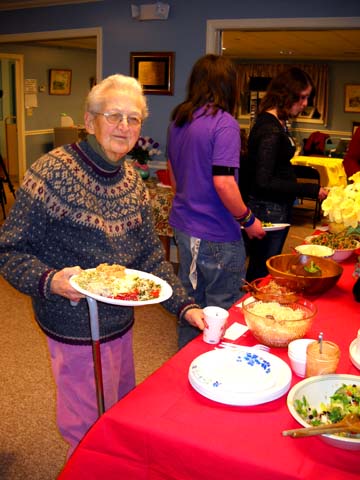 Here is Lily, our #1 'Hallelujah' Eater,
filling up on the healthy fare.
Show 'em how to eat, Lily!