LIVE FOOD DINNER 2016
Thursday, March 10

A small group of health enthusiasts gathered
together to enjoy a fabulous smorgasbord of living foods.
Sandra Gould of the newly-opened Heart-to-Heart Wellness Center
presented. It was a delightful feast for body and spirit!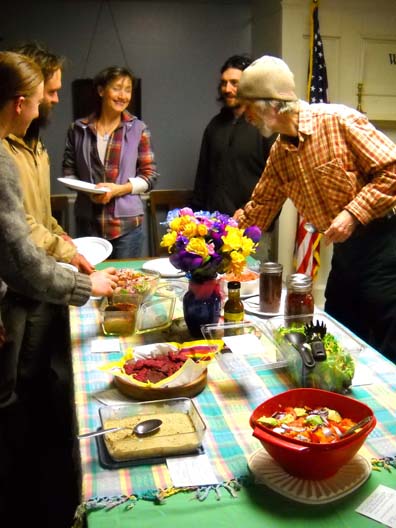 Gathering around...digging in....
Salads, nut dishes, crackers, Kimchi, sprout loaf, and more!


Sandra Gould, Guest Speaker
Certified Biofeedback Practitioner

owner of
Heart-to-Heart Wellness Center
Winslow, Maine


Sandra presenting



The 'Live Food Lady' herself
Health Minister,
Mary Louise;Town Jaqua