LIVING Buying Tips
Affiliate programs that support this ministry: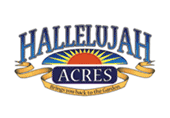 Hallelujah Acres
Healthy appliances, supplements, snacks, DVDs books, gear, and more
When purchasing, please use PIN#407
The Raw Food World SuperStore
We are Affiliates with The Raw Food World, so when
you place an order, please access their website by clicking on the above
Raw Food World Banner
or by clicking on our affiliate link HERE
Access The Raw Food World 'At-Cost-Specials' HERE
Vitacost
Discount vitamins, supplements, food, etc.
If you are a new customer, please click this referral link
http://goo.gl/Ok8Sr7
to receive a $10. discount on your first order of $30. or more.
Life-Enthusiast Co-Op
Magnesium Oil, Twilight America products, and more
Please use our Affiliate #10742 when ordering.
Local resources:
Crown of Maine Organic Cooperative
Organic, Maine produce delivered locally to your door