2012 Garden Tour
'One is nearer YAH's heart in a garden than anywhere else on earth'
(Dorothy Frances Gurney)
Our Borage
I love our Borage plants. With their delicate blue flowers,
they add a beautiful touch to our garden. The bees
LOVE Borage and are usually always found nestling
here and there amoung the blossoms. Each year I
look forward to seeing the Borage again. It is an
invasive perennial, so I do end up pulling out many
new plants that randomly show up in the garden.
If I did not do so, the whole garden would be
taken over. Besides enjoying the visual beauty
of borage, I gather the flowers for garnishes
on our salads. They add a special touch.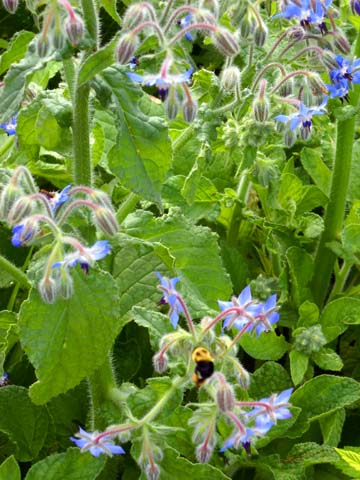 Above: A Bumble Bee floats toward a borage blossom.
Do you see its yellow head and little black bottom?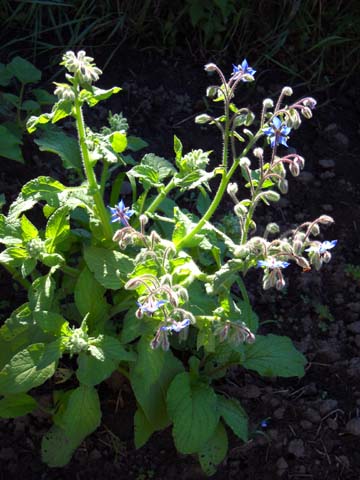 A borage plant in the early morning sun.
I did not have the heart to uproot this one,
though it is growing in our summer squash
bed. Gazing on the blue blossoms in the
early morning sun almost takes my breath away.
Father is good to give us beautiful sights that lift our spirits