Winter Sprout Garden 2012
Grow your own living foods in the convenience of your own kitchen!
Sprouting is a fun sport! They are easy to grow, economical,
and convenient 'fast foods!' Most of all, they are nutritionally dense!
Sprouts are superfoods and are great additions to raw soups,
salads, sandwiches, entrees, spreads, and smoothies!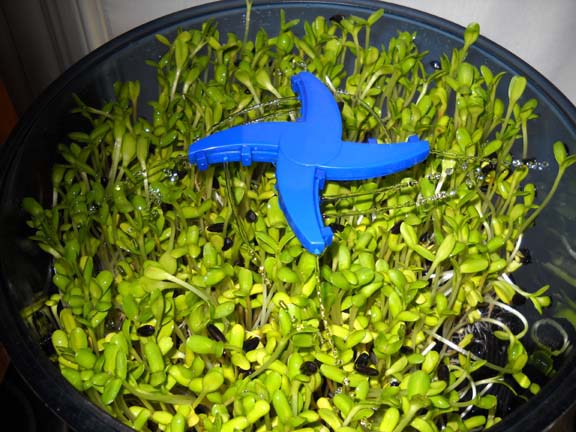 Sunflower sprouts being irrigated in our FreshLife Sprouter.
These sprouts are about 6 days old.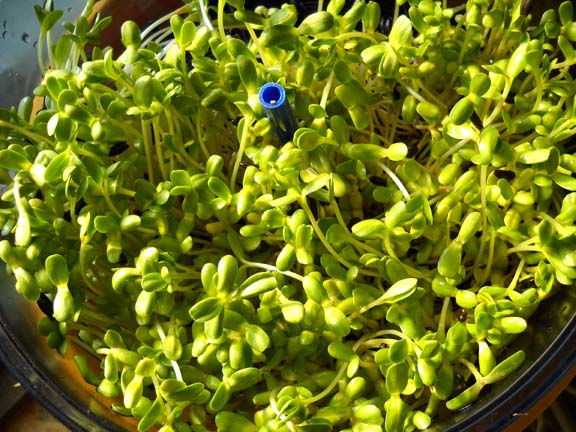 A close-up of delicious, ready-to-eat Sunflower Sprouts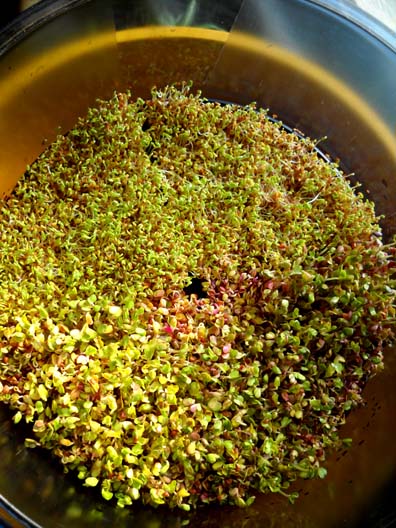 Sandwich Blend and Salad Blend Sprouts
ready to eat!


Learn more about sprouts and sprouting here.
Purchase a FreshLife Sprouter here.