Garden Walk- Fall 2011
Glimpses into late fall in our backyard garden
where life is simple, down-to-earth, and wholesome!

To every [thing there is] a season, and a time to every purpose under the heaven:
A time to be born, and a time to die; a time to plant, and a time to pluck up [that which is] planted;
Ecclesiastes 3:1,2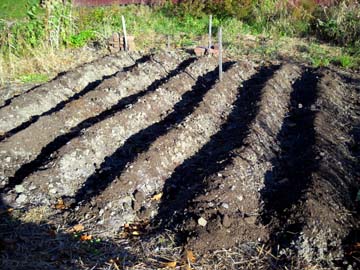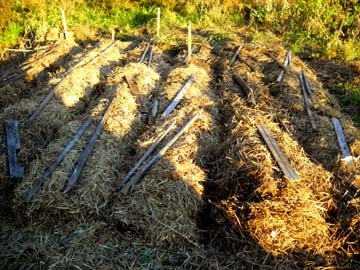 Next year's garlic in the making
I dug and mounded up six rows that are about 12' long.
Each row contains an average of four dozen garlic.
I then mulched the rows with a generous cover of fresh straw
(at least six inches is recommended). The mulch with protect the
garlic bulbs through the winter cold. In the spring the bulbs
will awaken and find their way to the world above.
Such is the marvelous hand of YHVH!