Garden Walk- Fall 2011
Glimpses into late fall in our backyard garden
where life is simple, down-to-earth, and wholesome!

To every [thing there is] a season, and a time to every purpose under the heaven:
A time to be born, and a time to die; a time to plant, and a time to pluck up [that which is] planted;
Ecclesiastes 3:1,2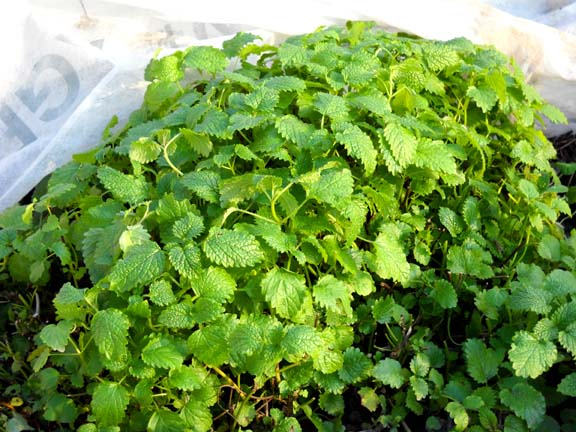 Lemon Balm...still 'balmy' in November
Harvesting fresh lemon balm late into the season
is like breathing in the fresh fragrance of lemon.
Experiencing the delicate 'scent' of Lemon Balm is a
special experience for the gardener.