OUR HERBS 2010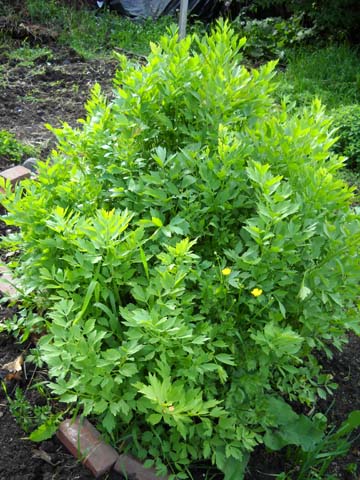 Our beloved Lovage 'bush.' We have had this plant
for many years. It was given to us by a local friend.
It has grown from a small cutting to an exceptionally large plant,
standing about four feet tall. Lovage is a wild celery that
boasts of a distinct, somewhat pungent flavor.
We enjoy it in raw soups, salads, salad dressings,
and raw entrees! Since it comes on quickly, we have
historically dehydrated what we cannot consume fresh.
This year we are marketing our overage!