A Ministry of Health in Winslow,
Maine in association with
Hallelujah Acres, Gastonia,
North Carolina


You shall know the truth
and the truth shall set
you free:
YOU DON'T HAVE TO BE SICK!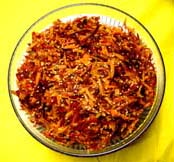 "Winter Eating"
November 10, 2016
Details posted here
LIVING Letter
Archives
here

LIVING Letter
An e-newsletter of The Living Way
Teaching you how to be healthy the natural way

Issue #84- 11/7/16

'Winter Wellness Strategies'
Winter is often a time for 'the blahs'
and common, season-related sickness,
but these traditional pitfalls can be avoided!
Utilize the colder months to perfect healthier lifestyle
habits so that you can experience ultimate health
year 'round!
Read more...

LIVING Garden
Useful information for the home gardener here
LIVING Resources
Helpful resources for healthy living here

LIVING Buying Tips
Connect with healthy, convenient, and
cost-effective shopping here

LIVING Recipes
Rousing Root Juice
A great way to celebrate your roots!!
LIVING Inspiration
Sculpting with Paper
Amazing!