A Ministry of Health in Winslow, Maine in association with George and Rhonda Malkmus, Hallelujah Acres, Shelby, North Carolina
MINISTRY:
Welcome
News
Meetings
Radio
Co-Op
FEATURES:
Articles
Editorials
Quotes
Food for Thought
Statistics
Book Reviews
Testimonies
LIVING Buying Tips
LIVING Garden
LIVING Photos
LIVING Recipes
LIVING Resources
Garden Helps
SAD Photos
Vaccination Info
and Waiver
Links
EQUIPMENT:
Kitchen
Berkefeld Water Purification Systems



LIVING WAY RESOURCES
BioPro Technology


The information on this website is for educational purposes only.
We do not diagnose nor prescribe.


The Living Way
c/o 139 Benton Avenue
Winslow, Maine. (04901) u. S. of A.
Phone: 207-873-7404

Email:
thelivingway (at) livway.org

To donate to our health ministry, please send us a postal money order, personal check, cash, silver or gold. Thank you.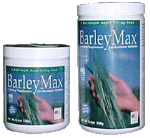 HALLELUJAH
HELP:

Starting on the
Hallelujah Diet
The Hallelujah Diet
Hallelujah Acres
Products
ORDER DIRECT FROM
HALLELUJAH ACRES
USE PIN#407
1-800-915-WELL
_____________
LIVING ART
GALLERY



Paintings and Prints
by ministry artist
Mary Louise;Town Jaqua