A Ministry of Health in Winslow,
Maine in association with
Hallelujah Acres, Gastonia,
North Carolina



You shall know the truth
and the truth shall set
you free:
YOU DON'T HAVE TO BE SICK!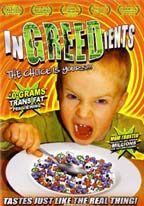 "InGREEDients"
A video presentation
Thursday, April 14, 2016
Details posted here
LIVING Photos
Live Food Dinner 2016

LIVING Letter
An e-newsletter of The Living Way
Teaching you how to be healthy the natural way

Issue #81- 4/8/16


Eat to LIVE!

Eating is more than an exercise of the jaw
or an opportunity to socialize!
What does eating mean to you?
Read more...


LIVING Garden
Useful information for the home gardener here
LIVING Resources
Helpful resources for healthy living here

LIVING Buying Tips
Connect with healthy, convenient, and
cost-effective shopping here

LIVING Recipes
A Spring Tonic
Wake up your body!
LIVING Inspiration
A new meaning for 'spring lamb!'