A Ministry of Health in Central Maine in association with George and Rhonda Malkmus, Hallelujah Acres, Shelby, NC

MINISTRY INFORMATION:
Welcome
News
Meetings
Newsletter
Radio
Co-Op
Contact

SPECIAL EVENTS:
To be announced
FEATURES:
Articles
Editorials
Quotes
Food for Thought
Statistics
Book Reviews
Testimonies
Recipes
Living Garden
Living Photos
SAD Photos
Vaccination Info and Waiver
Links
Preparedness
HALLELUJAH HELP:
Starting on the Hallelujah Diet
The Hallelujah Diet
Hallelujah Acres Products
LIVING WAY RESOURCES
Educational Materials


LIVING ART GALLERY



Visit LIVING Art


The Living Way
Teaching you how to be healthy...the natural way

MOVIE of the MONTH
Higher education for the serious health seeker
__________________________________________________________
\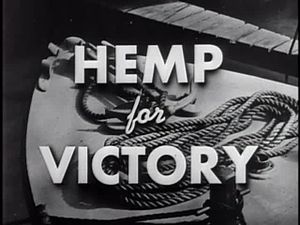 HEMP for VICTORY
The inside story of hemp
What one resource can make rope, paper, clothing,
cars, plastic, building materials, is stronger than steel,
and can be used as fuel, medicine, food, and more?
You guessed it: HEMP!
Hemp has been woven into the fabric of civilizations
for centuries, being a valued commodity that naturally
sustains cultures in a multitude of ways.
Learn the surprising history of hemp
and how this versatile plant has shaped history.
Discover the important role that hemp has played in
prospering America. Be inspired by little-known
facts about hemp that could change
your life forever.
Allowing for the remarkable benefits hidden
in hemp, could it be the plant of renown
of which scripture speaks (Ezekiel 34:29)?
You be the judge!


WATCH
HEMP for VICTORY
HERE

Running time- 13:42

Bonus feature
Henry Ford builds and powers a car with hemp
____________________________________

FILM ARCHIVES

2021

January 2021
Food Addiction and Emotional Eating

February 2021
Big Food and Big Pharma: Killing for Profit

March
The Perils of Dairy


2020

June 2020
SUGAR: The Kiss of Death

Jul7 2020
Processed Food: An Experiment that Failed

August 2020
Plandemic
David Icke- Corona Virus

September 2020
Sick, Fat, and Nearly Dead

October 2020
The Earthing Movie

November 2020
PlantPure Nation

December 2020
God's Way to Ultimate Health


_________________________


The Living Way
c/o 139 Benton Avenue
Winslow, Maine 04901

If you find that the information shared
on this website helps you on to the
high road of health,
consider supporting our efforts.


Thank you