MINISTRY:
Welcome
News
Meetings
Radio- TV
Co-Op
Contact
LIVING Letter
E-newsletter
Archives

ALERTS

FEATURES:
Articles
Editorials
Quotes
Food for Thought
Statistics
Book Reviews
Testimonies
Recipes
Living Garden
Living Photos
SAD Photos
Vaccination Info
and Waiver
Links
Preparedness
EQUIPMENT:
Kitchen
Exercise
Berkefeld Water Purification Systems



LIVING WAY RESOURCES
Educational Materials
Books, tapes, and more
BioPro Technology
EMF protection
Life Enthusiast Co-Op
Magnesium Oil, Prill Beads,
Twilight America products!
HEALTHY NEWS
SOURCES
Health Freedom USA
The Power Hour
Organic ConsumersPatriot Internet
Natural News
Cornucopia
Farm Wars
HEALTHY HELPS


Fire Burn Doctor
American Made Products Directory
Live Heat Map
Sea Levels On-line
HEALTHY MOVIES on-line
Farmageddon
Back to Eden,
Take Back Your Power

VIDEOS:
Dr. Brownstein on the Importance of iodine

Wheatgrass Trucker Instructional


_______________

GLOBAL ONE: Ultimate Power Profits
Financial pay-outs, shopping discounts, penny-auctions, and more! Sign up as an Affiliate.
FMI, contact us.

_______________________
Our monthly HANDS-ON HEALTH meetings are
taped for later broadcast on Channel 7, Public Access TV.
DVDs are available for a modest fee. For details
contact Laura at 207-453-9895 or
laura@centralmainecatv.com
The information on this website is for educational purposes only.
We do not diagnose nor prescribe.
We are not responsible for any
consequences that may result
from change of diet.


LIVING Letter
An e-newsletter of THE LIVING WAY
Issue #60: "Healthy New Year!"
1-4-13

__________________________________________
CONTENTS:
1. Scheduled meetings and events
2. Ministry update from Mary Louise;Town Jaqua,
Hallelujah Acres Health Minister
3 Feature article: "Healthy New Year!"
4. LIVING Resources
5. LIVING Buying Tips and more
6. LIVING recipe: Snow Storm Salad
_________________________________________

1. Schedule of upcoming meetings and events:

HANDS-ON HEALTH

''VACCINES: The risks,
the benefits, the choices"
A video presentation by Dr. Sherri Tenpenny
Thursday, January 10, 2013
5:30-7:30PM
FMI: click here



LIVE FOOD DINNER
Thursday, February 14, 2013


____________________________________

2. Ministry update

Dear Friends,

After a few fits and starts, winter is finally here.
The snow is falling, the roads are slippery, and
it is cold! On days like this it is good to stay inside
and watch the action outside. How many more
days did you say are there until spring?

While winter swings into high gear, so also our
healthy pursuits at The Living Way are riding
high. Daily our LIVING kitchen is bustling with
activity as we enjoy delicious, nutritious meals
and create living treats, sweets, and assorted
goodies to eat inbetween. While our outside
garden is sleeping, our indoor sprout garden is
alive and well. Daily harvests of tender, nutritious
shoots (red clover, radish, mung bean, alfalfa,
salad mix, etc.) make their way into raw soups,
salads, and raw burgers. Our 2012 garden harvest
is nearly all tucked away, being careful to keep out
some of our friendly, now-dried herbs for winter use.
There is a unique sense of satisfaction in eating from
one's own land. 'Home-growns' are indeed special.
Call us pioneers, if you will. We are happy to
persevere in experiencing the best quality of life
possible!

To help you onto the wonderful, high road of health,
this month's HANDS-ON HEALTH meeting will
feature Dr. Sherri Tenpenny's video, "VACCINES:
The risks, the Benefits, and the Choices." This
compelling presentation serves to educate about one
of the most controversial, health-related subjects of
our time. Dr. Tenpenny shares the inside story about
vaccines as a modern medical ideology/modality,
exposing their origins, ingredients, and side affects.
This video presents the case for and against vaccines
and challenges the viewer with shocking facts. Join us
for this eye-opening presentation that could change
your life. Learn more about our HANDS-ON HEALTH
meeting here.

Next month's HANDS-ON HEALTH meeting will
be our LIVE FOOD DINNER. This annual event is
always a welcomed way to break the winter blahs.
Mark your calendar and begin recipe hunting for that
special culinary creation that you can bring to share
around. Details for this LIVE-ly potluck will be posted
soon. Please note that due to dinner preparations,
there will be no newsletter next month.

In the meantime, give this month's featured article,
'Healthy New Year!', a good read. Simple in content
but profound in application, consider stepping into
the new year with health improvement in mind. It is
easy to be sick, emotionally-stressed, and 'worn out.'
Why not revolutionize your life (and the world) by
being healthy? 'Healthy New Year!' identifies lifestyle
pitfalls and offers practical solutions for improvement.
When all is said and done, making healthier choices
is what life is all about. For the sake of personal
wellbeing, read up!

Links to important news reports and health- related
articles follow along in this LIVING Letter. Educate yourself about these issues that affect your health
and ultimate survival. As national 'health care' is
istated, plan your strategy. Will you allow the
government to care for you or will you opt out in
favor of caring for yourself? The issue of personal wellness demands immediate consideration. Learn
what you must and take action accordingly.
In closing, we encourage you to be diligent in
your pursuit of excellent health. No one can do it
for you nor can money buy it. Superior health is
a matter of heart. Desire to be healthy, and it will
happen naturally. Prove to yourself and those
around you that a better life is possible, one
without sickness and pain. While 2013 promises
to bring many changes, let the change begin in
you for the better. 'You don't have to be sick!'

Wait on YHVH; be of good courage,
and he shall strengthen your heart;
wait, I say, on YHVH.- Psalms 27:14
________________________________________

3) Feature Article: ''Healthy New Year!"

The anticipated arrival of a new year is often
marked by personal reflection and assessment
of one's life experience, for the express purpose
of improvement. Planning and projecting these
goals or 'resolutions' can be the beginning of a
healthier more prosperous life if they are put
into practice daily!

_______________________

4) LIVING Resources


HATV
Hallelujah Acres TV has videos just for you!
Educate yourself on matters of proper diet,
exercise, food preparation, testimonials, gardening
how-to's, and more. These on-line presentations
are a valuable resource for health seekers of all
ages, and they are FREE! Tune in to HATV here.

______________

News and articles worth noting:

Codex Committee: "You Can't Tell People
that Food Prevents Disease!"

Another Reason Not to Get the Flu Shot

Herb Gardening Yields Home Remedies

3 Major Disasters That Could Lead to a
Food Crisis Around the World

More news...

____________

5) LIVING Buying tips and order info


Hurom Slow Juicer
Start the new year right by investing in the Hurom
Slow Juicer. Designed for ultimate nutrient extraction
as well as ease of operation, the Hurom is an excellent
solution for beginning a juicing routine. Learn more
about the Hurom here. Please use PIN# 407 when
ordering, since your purchases help support our
ministry. Thank you.

The Raw Food World
Support your healthy lifestyle by shopping at The
Raw Food World. This on-line 'raw' store offers
a variety of living foods plus supplements,
educational materials, appliances, and more.
Enjoy monthly specials, bulk pricing, deep
discounts, and other Raw Food World 'perks.'
Sign up for their FREE e-letter. Visit them on
the web here.

________________________________________

6) LIVING Recipe: Snow Storm Salad

When the snow is falling and you are looking
for something special to eat, give this 'white-
on-white' salad a try. If some of the ingredients
are not available, substitute with other white
vegetables such as cauliflower. If you don't
want a salad that is a complete 'white-out,'
add carrots and/or other root vegetables.
Either way, enjoy!

1 small-medium parsnip
1 small celeriac
2-3 Jerusalem Artichokes
1 small yellow onion
2-3 Tbsp coconut oil
1 tsp.grated, fresh ginger
1 tsp. cinnamon or cardamon

Finely grate parsnip and celeriac into a mixing bowl.
Add thinly sliced Jerusalem Artichokes and onion.
Add remaining ingredients and toss well. Serve
alone or on a bed of greens.

Organic ingredients always recommended.

View more LIVING Recipes at here

__________________________________________

This LIVING Letter comes to you in Messiah's
love to encourage you toward achieving superior
health. Healing of the whole man is the promise
of our Heavenly Father. Begin now to receive
your new life...naturally and spiritually. YHVH is
able to do great and wondrous works, if we will
but trust and obey Him. YHVH bless you!


For your excellent health and His glory,
Mary

T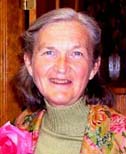 Watch
THE LIVING WAY
on Channel 7 TV
click here for info!
Our monthly
HANDS-ON HEALTH
meetings are
taped for later broadcast
on Channel 7, Public
Access TV.
DVDs are available
for a modest fee.
For details
contact Laura at 207-453-9895 or
laura@centralmainecatv.com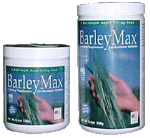 HALLELUJAH
HELP:
Starting on the
Hallelujah Diet

The Hallelujah Diet

Hallelujah Acres
Products
ORDER DIRECT FROM
HALLELUJAH ACRES
USE PIN#407
1-800-915-WELL
YOUR PURCHASES
HELP SUPPORT
THIS MINISTRY!
Subscribe to FREE
Hallelujah Acres'
publications
HERE!
_____________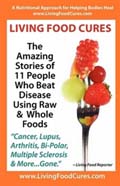 A convenient ebook
Live food works!
Read all about it!
click here

LIVING ART
GALLERY



Paintings, prints and more
by ministry artist
Mary Louise;Town Jaqua