MINISTRY:
Welcome
News
Meetings
Radio- TV
Co-Op
Contact

SPECIAL EVENTS
To be announced

LIVING Letter
E-newsletter
HOME OF
'CAUTION,
AMERICA!'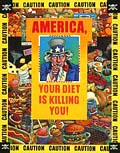 Learn about
this painting


ALERTS

FEATURES:
Articles
Editorials
Quotes
Food for Thought
Statistics
Book Reviews
Testimonies
LIVING Buying Tips
LIVING Garden
LIVING Photos
LIVING Recipes
LIVING Resources
Garden Helps
SAD Photos
Vaccination Info
and Waiver
Links
Preparedness
EQUIPMENT:
Kitchen
Berkefeld Water Purification Systems



LIVING WAY RESOURCES
BioPro Technology
EMF protection
Life Enthusiast Co-Op
Magnesium Oil, Prill Beads,
Twilight America products!
LIVING ART
GALLERY



Paintings and Prints by ministry artist Mary Louise;Town Jaqua

___________

The information on this website is for educational purposes only. We do not diagnose or prescribe nor are we responsible for any consequences
that may result from change of diet.
All rights reserved.
"Disclosure: Some of the links on our website are "affiliate links." Purchases made on these links help to support our not-for-profit ministry.

This site last updated 1/4/17
EAT WELL...BE WELL!



Morning Repas- fresh pineapple and peaches topped with shredded coconut

Eating well is an invigorating experience!
It is a simple pathway that is both
satisfying and rewarding.
Eating well means eating foods that contain the all-important life force that is necessary to keep your living body optimumly well.

Got sickness, pain, fatigue or disease?
Let living foods come to your aid!
The body has the remarkable ability to heal itself, provided it is given living foods.

Consider improving your diet today
by consuming more living foods:
fruit, vegetables, seeds, nuts,
and whole grains in their natural, raw state.
Improving your diet is an amazing adventure. Discover what living foods can do for you!
Eat well to be well!

Learn more about living foods and the Hallelujah lifestyle here
_____________________________
"UNLESS WE PUT MEDICAL FREEDOM INTO THE CONSTITUTION, THE TIME WILL COME WHEN MEDICINE WILL ORGANIZE INTO AN UNDERCOVER DICTATORSHIP. TO RESTRICT THE ART OF HEALING TO ONE CLASS OF MEN AND DENY EQUAL PRIVILEGE TO OTHERS WILL CONSTITUTE THE BASTILLE OF MEDICAL SCIENCE. ALL SUCH LAWS ARE UN-AMERICAN AND DESPOTIC." Dr. Benjamin Rush, signer of the Declaration of Independence 1776
_____________________

T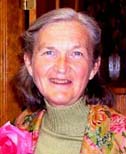 Watch
THE LIVING WAY
on Channel 7 TV
with Health Minister;
Mary Louise;
Town Jaqua
click here for info!





Reclaim your health
in 60 Days!
Find out about this
FREE program from
Hallelujah Acres
HERE
__________
G WA
Click on the banner
for the Raw Food Store
to purchase
SuperFoods and more
at super prices!
________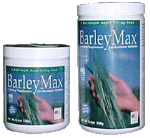 HALLELUJAH
HELP:
Starting on the
Hallelujah Diet

The Hallelujah Diet

Hallelujah Acres
Products
ORDER DIRECT FROM
HALLELUJAH ACRES
USE PIN#407
1-800-915-WELL
_____________



If I Were in
Charge of the World

__________________