MINISTRY:
Welcome
News
Meetings
Radio- TV
Co-Op
Contact

SPECIAL EVENTS
To be announced

LIVING Letter
E-newsletter
HOME OF
'CAUTION,
AMERICA!'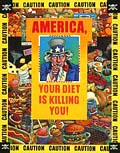 Learn about
this painting


ALERTS

FEATURES:
Articles
Editorials
Quotes
Food for Thought
Statistics
Book Reviews
Testimonies
LIVING Buying Tips
LIVING Garden
LIVING Photos
LIVING Recipes
LIVING Resources
Garden Helps
SAD Photos
Vaccination Info
and Waiver
Links
Preparedness
EQUIPMENT:
Kitchen
Berkefeld Water Purification Systems



LIVING WAY RESOURCES
BioPro Technology
EMF protection
Life Enthusiast Co-Op
Magnesium Oil, Prill Beads,
Twilight America products!
LIVING ART
GALLERY



Paintings and Prints by ministry artist Mary Louise;Town Jaqua

___________

The information on this website is for educational purposes only. We do not diagnose or prescribe nor are we responsible for any consequences
that may result from personal
change of diet.

All rights reserved.

This site last updated 1/8/19
An apple a day...!

Who ever thought that you could eat your way to vibrant health? Nevertheless, it is true!
Eating whole foods as provided by nature
has proven for centuries to be the secret
for a healthy, prosperous life.

Foods naturally-sourced are rich in the
living nutrients that your body needs in order
to function well: live vitamins, minerals, oxygen,
phytonutrients, anti-oxidants, oxygen,
and more provide a wealth of health
for your body. A well-fed body resists
sickness, pain, and disease!
Proper nutrition is shown to be the
best prevention against physical,
emotional, mental, and even spiritual
problems!

What a difference diet makes!
Countless numbers of people have
discovered the simple but profound truth,

You don't have to be sick!

Change your diet! Start eating right!
Choose to be healthy by eating living foods:
fruit, vegetables, seeds, nuts, and whole grains!
Eat them in their natural state: RAW!
Ton up on fresh greens, assorted vegetables
and fruit. Feast on fresh salads,
smoothies, plant-based entrees, soups,
and amazing desserts...all 'in the raw!'
Learn to be creative with nature's 'raw materials!'
Turn every meal into a healthy adventure!
The sky is the limit!

Discover how your health will improve
as you 'power-up' on
LIVING FOODS!
Experience life at its finest with
superlative energy, clarity of mind,
emotional balance, and physical soundness!
It can all be yours!




Remember:
An apple a day
keeps the doctor away!

Learn about living foods and the Hallelujah lifestyle here
_____________________________
"UNLESS WE PUT MEDICAL FREEDOM INTO THE CONSTITUTION, THE TIME WILL COME WHEN MEDICINE WILL ORGANIZE INTO AN UNDERCOVER DICTATORSHIP. TO RESTRICT THE ART OF HEALING TO ONE CLASS OF MEN AND DENY EQUAL PRIVILEGE TO OTHERS WILL CONSTITUTE THE BASTILLE OF MEDICAL SCIENCE. ALL SUCH LAWS ARE UN-AMERICAN AND DESPOTIC." Dr. Benjamin Rush, signer of the Declaration of Independence 1776
_____________________

T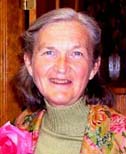 Watch
THE LIVING WAY
on Channel 7 TV
with Health Minister;
Mary Louise;
Town Jaqua
click here for info!

________





Reclaim your health
in 60 Days!
Find out about this
FREE program from
Hallelujah Acres
HERE
________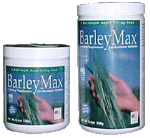 HALLELUJAH
HELP:
Starting on the
Hallelujah Diet

The Hallelujah Diet

Hallelujah Acres
Products
ORDER DIRECT FROM
HALLELUJAH ACRES
USE PIN#407
1-800-915-WELL
_____________

_________


If I Were in
Charge of the World

__________________