MINISTRY:
Welcome
News
Meetings
Radio- TV
Co-Op
Contact
LIVING Letter
FREE monthly e-newsletter
FEATURES:
Articles
Editorials
Quotes
Food for Thought
Statistics
Book Reviews
Testimonies
Recipes
Living Garden
Living Photos
SAD Photos
Vaccination Info
and Waiver
Links
Preparedness
EQUIPMENT:
Kitchen
Exercise
Berkefeld Water Purification Systems



LIVING WAY RESOURCES
Educational Materials
BioPro Technology
The information on this website is for educational purposes only.
We do not diagnose nor prescribe.
We are not responsible for any
consequences that may result
from change of diet.



LIVING LETTER
a healthy, invigorating e-newsletter
Each month we send out an informative e-newsletter to
encourage others toward achieving a better quality of life.
Our LIVING Letter includes ministry happenings,
a 'healthy' article plus health resources, tips,
news, recipes, and more. If you'd like to
sign up for this FREE NEWSLETTER,
please contact us.

LIVING Letter 2013:

LIVING Letter #66: 'Building a Healthy Digestive System'
12-8-13

LIVING Letter #65: 'Healthy Changes'
11-12-13

LIVING Letter #64: 'NUTRITION: The Ultimate Healthcare
10- 8-13

LIVING Letter #63: 'CHIA for Me!'
5- 5-13

LIVING Letter #62: 'COCONUT for Health!'
4-8-13

LIVING Letter #61: 'Go GREEN!'
3-10-13

LIVING Letter #60: 'Healthy New Year!'
1-4-13

_______________________________

LIVING Letter Archives
2012
2011
2010
2009
2006-2008

T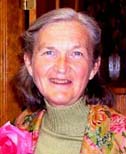 Watch
THE LIVING WAY
on Channel 7 TV
click here for info!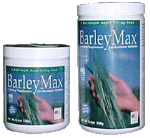 HALLELUJAH
HELP:
Starting on the
Hallelujah Diet

The Hallelujah Diet

Hallelujah Acres
Products
ORDER DIRECT FROM
HALLELUJAH ACRES
USE PIN#407
1-800-915-WELL

____________
LIVING ART
GALLERY



Paintingd and Prints
by ministry artist
Mary Louise;Town Jaqua