A Ministry of Health in Central Maine in association with George and Rhonda Malkmus, Hallelujah Acres, Shelby, NC

MINISTRY INFORMATION:
Welcome
News
Meetings
Newsletter
Radio
Co-Op
Contact

SPECIAL EVENTS:
To be announced
FEATURES:
Articles
Editorials
Quotes
Food for Thought
Statistics
Book Reviews
Testimonies
Recipes
Living Garden
Living Photos
SAD Photos
Vaccination Info and Waiver
Links
Preparedness
HALLELUJAH HELP:
Starting on the Hallelujah Diet
The Hallelujah Diet
Hallelujah Acres Products
LIVING WAY RESOURCES
Educational Materials


LIVING ART GALLERY



Visit LIVING Art


The Living Way
Teaching you how to be healthy...the natural way



MOVIE OF THE MONTH
Higher education for the serious health seeker

__________________________________________________________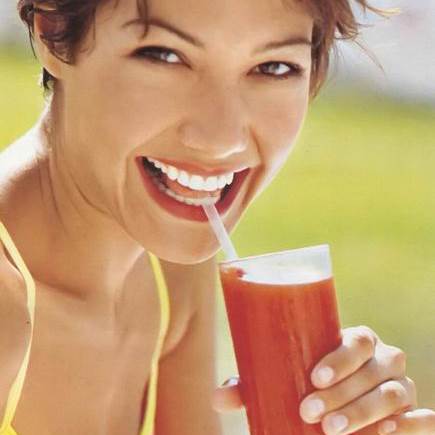 "The Joy of Juicing"
Optimizing personal health
the natural way
Quality of life is a personal choice!
If you don't believe this, watch this movie!

Follow Gary Null, internationally renowned expert in the field of health and nutrition, takes to the streets of New York City to talk to people he meets along the way about their approaches to health. The American life style of eating over processed and denatured foods is examined as Gary explores natural food markets and explains the vital properties of fruits, nuts and vegetables which have the healing properties to reverse disease.

Go with Gary to a juice store where he shows you what to juice, how to juice, to how to increase energy and enhance your immune system. In this personal guide to better health, more energy, a slimmer body, more youthful skin, you'll learn the regenerative power of natural home juicing.

This film features interviews
with world renowned doctors:
Neal Barnard M.D.
founder of Physicians for Responsible Medicine
Joel Fuhrman, M.D.
Caldwell B. Esselstyn Jr. M.D.
Dr. Gerard Bodeker
professor of Public Health Policy,
Columbia University
John A. McDougall,M.D.
T. Colin Cambell, PH.D.
Jacob Gould Schurman
Professor Emeritus.
• Listen to those who have reversed their diet and diseases
• Learn how to shop for the healthiest healing foods
• Learn the foods that can reverse aging and reverse disease
• Advice on how to use fresh juice to cleanse and detoxify
• In-depth information on how the recipes that can effectively treat and often reverse conditions, like arthritis, diabetes, allergies
• Practical guidance on juicing, how to start, how often to drink, and when to drink
• Ideas on how to prepare delicious fresh juices, that will give you energy and keep you healthy, as you rebuild you vital self
This movie is about far more than juicing,
it is about optimizing health, reversing
and preventing diseases.
Don't miss it!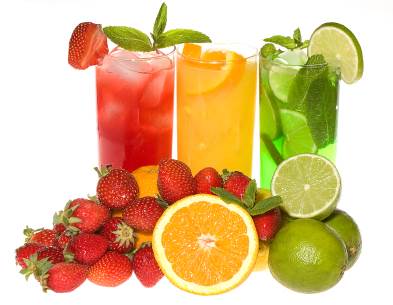 WATCH
"The Joy of Juicing"
HERE
Running time- 1:01:28 minutes
Learn more about Gary Null
here
____________________________________

FILM ARCHIVES

2023

January
Science for Hire

February
The Miraculous Self-Healing Body

March
An Epic Interview with James Sloane

April
30 Day Smoothie Challenge

_____________________________

2022

January 2022
Forks Over Knives

February 2022
The 5G Apocalyse: The Extinction Event/
It's not COVID. It's 5G

March 2022
Back to Eden Gardening

April 2022
Food as Medicine

May 2022
Living Soil

June 2022
Wheat: the UNhelalthy Whole Grain

July 2022
12 Tasty Weeds that are More Nutritious than Vegetables!

August 2022
The Big Secret: Full Medical Documentary

September 2022
Prescription Drugs are the third leading cause of death

October 2022
Locally Abundant

November 2022
CV19 Vax Destroys Hearts and Brains of Beillions of People

December 2022
Mobilize

____________

2021

January 2021
Food Addiction and Emotional Eating

February 2021
Big Food and Big Pharma: Killing for Profit

March 2021
The Perils of Dairy

April 2021
Hemp for Victory

May 2021
The Dimming

June 2021
Common Weeds and Wild Edibles of the World

July 2021
City of the Bees

August 2021
Death by Medicine

September 2021
That Brown Stuff You Drink Every Morning

October 2021
Trust WHO?

November 2021
How Foods Affect Hormones

December 2021
How to Balance Your Hormones

___________________________________

2020

June 2020
SUGAR: The Kiss of Death

Jul7 2020
Processed Food: An Experiment that Failed

August 2020
Plandemic
David Icke- Corona Virus

September 2020
Sick, Fat, and Nearly Dead

October 2020
The Earthing Movie

November 2020
PlantPure Nation

December 2020
God's Way to Ultimate Health


_________________________